Coffee + Spice Pumpkin Cake with Coffee Caramel
Sunday, I needed to bake a cake. As my sister cited it, I 've had this idea bouncing around in my head for a few days. Coffee and pumpkin and spice, like that latte. I purchased everything I sat before my pc to try and work out the specifics of the recipe, made my way and had. I clicked"Pumpkin Cake" and then closed my laptop.
After I saw a bottle of ginger beer I was walking through the grocery store. The tag of it was glowing orange. I set it and started formulating ideas. I could reduce it down and create a glaze! I also see precisely how that would taste and could put in a pot of soup plus some.
By the time I got home I had talked myself out of producing something new. I forgot about it and stuck in a cabinet.
So goes my life's past 3 years.
It is frightening to talk about and it makes me feel exposed but 's the thing and that I want to share it. So I need to share this first. The years are thread with despair and depression and anxiety.  It stripped me of my capability to create my capacity to think. While I feel terrible, it near impossible for me to work the capability to picture and caramel it. Lately however, the urge has been more powerful than ever.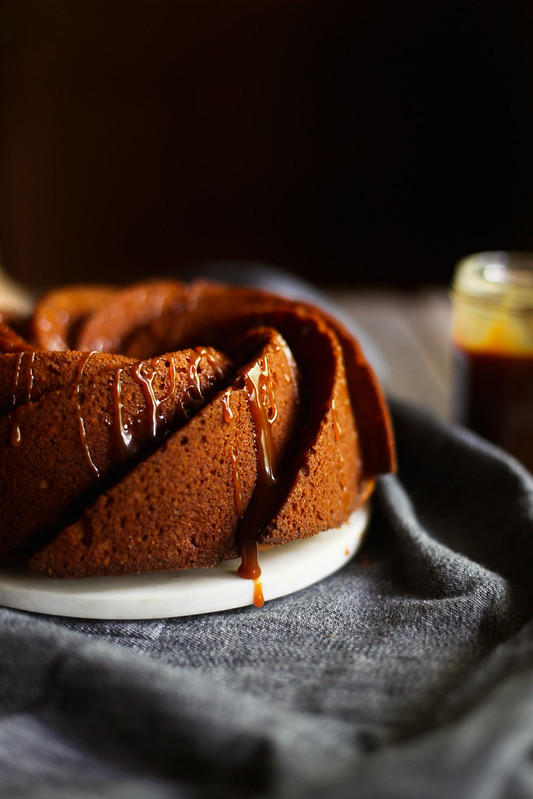 I awakened this morning considering that cake. Discuss it and envision it and I wanted to bake it. I began talking myself from it. Nobody reads sites anymore! If your pictures suck, imagine? You should go back to bed. But I didn't! I got to work and tied in my apron. I baked this cake and it delicious but my finger cut the can of pumpkin, and I spilled sugar all. That feels somewhat like a victory. They say you can't go home again but perhaps you may site again. I wish to talk with you about the seasons and (feeling like) failing at being a cookbook writer and a good deal of additional stuff. Let the talk of about this dessert particularly.
It a play on this old favourite. I put some espresso powder with the cinnamon, ginger and nutmeg and I made a java caramel sauce I want to pour everything from now on. I baked it into my elaborate swirl bundt pan but I also think it would make a layer cake frosted with cream cheese and drizzled with the sauce.
Coffee & Tasty Pumpkin Cake with Coffee Caramel Sauce
For the cake:
2 cups all purpose flour
1 tablespoon espresso powder
2 tsp baking powder
1 tsp salt
1 teaspoon ground cinnamon
1 tsp ground ginger
1/2 teaspoon ground nutmeg
1 1/2 cups pumpkin puree
3 large eggs
3/4 cup vegetable oil
1 cup brown sugar, packed
3/4 cup granulated sugar
Preheat oven to 350 degrees. Butter a 10 cup bundt pan and set aside.
In a moderate bowlwhisk flour, espresso powder, baking powder, spices and salt together.
In a massive bowlwhisk the pumpkin puree, vegetable oil, eggs, brown sugar and granulated sugarlevels. Stir in flour mixture.
Pour into greased bundt pan and bake until a toothpick comes out clean, 45-50 minutes. Allow to cool before turning out and allowing to cool.
While the cake is baking, make the coffee caramel sauce:
1/2 cup heavy cream
2 tsp espresso powder
1 cup granulated sugar
1/2 cup water
2 tablespoon butter
A pinch of salt
Warm the heavy cream slightly and stir in the espresso powder. Set aside.
In a heavy sauce pan, then stir together the sugar and water. Stir and heat until the sugar dissolves. Stop stirring and bring to a boil. Let me boil until it turns amber in colour. Remove from heat and pour stirring as you can. Be careful, it bubble up! Stir in the butter till melted. Allow to cool slightly and pour over cake.
Source